The musical compositions of Richard Burdick
Follow on Twitter
Opus 62
Astral Waves I
for horn and tape

Written: August - October 1991
Premiered: 1/11/92 Trinity Chamber
Known Concerts Performances: 1/12/92 Davis Arts Center
The music is available for purchase, but even the final files in .zip form are quite large, and requires a file transfer service.
If you buy the music from here I will send a link to a file transfer service download. Price is $40 and you will get:
1) horn part
2) study score
3) a practice tape in .wav form
4) a tape for performance in .wav (stereo) horn part
Astral Waves I, opus 62 for horn and tape has been performed a number of times, it seems to build and build and the silences which happen late in the work are quite effective.
I believe there are four parts to this work, it's a cycle that happen four time with different views. I think this sort of work is important, because a student can spend hours of practice with the tape, alone in preparation for such things a student recitals.
Version one was typed and recorded before I had my own computer late in 1991 so the computer generated tape was created by my copyist then. The original tape part is on a cassette tape and that is probably why the pitch is at A= 436.
In 2017 I completed a new edition with very similar sounds on the tape and an improved horn part, plus a practice version with click track, that should be used in performance into the horn player's headphones while simultaneously playing the real tape part to the audience.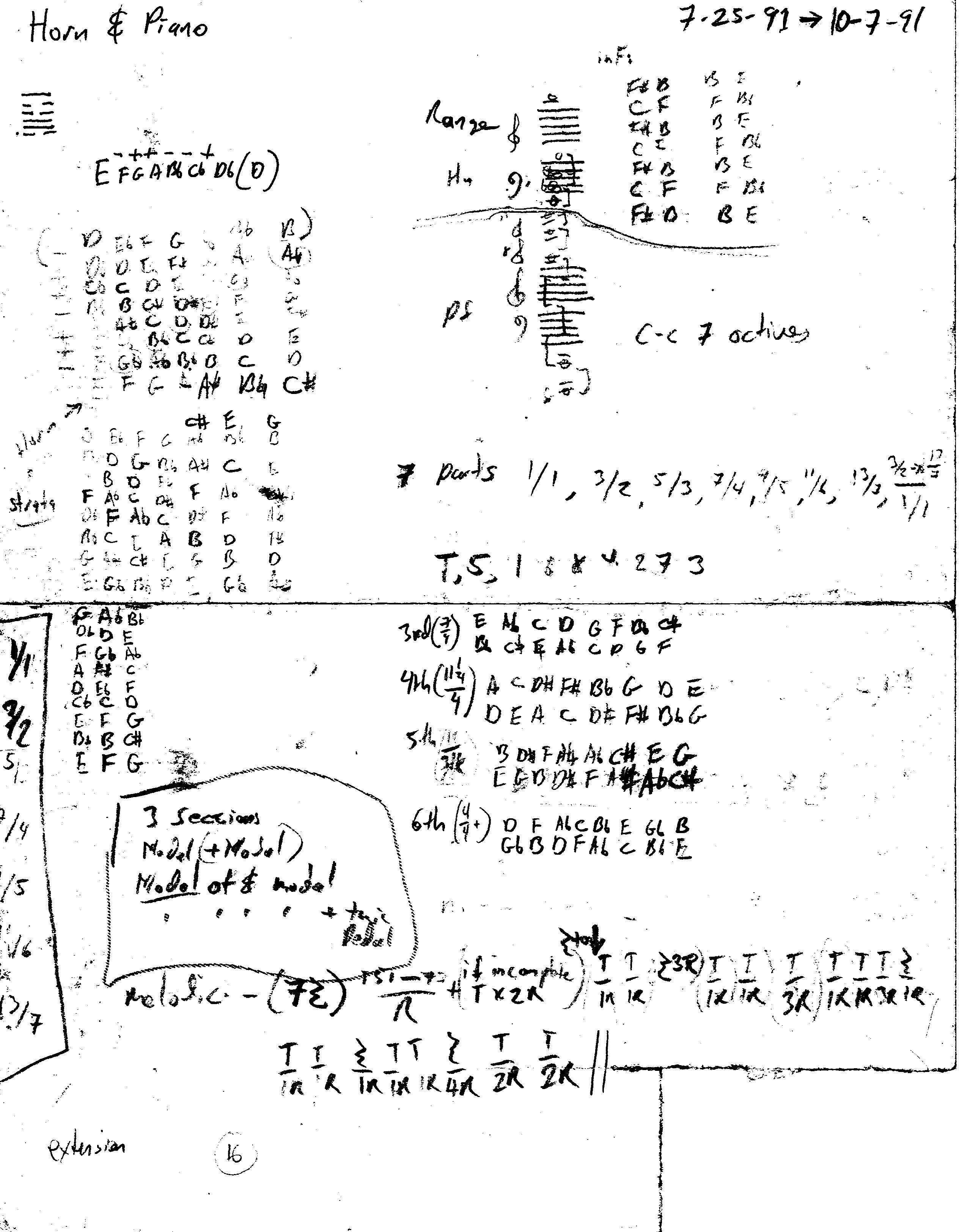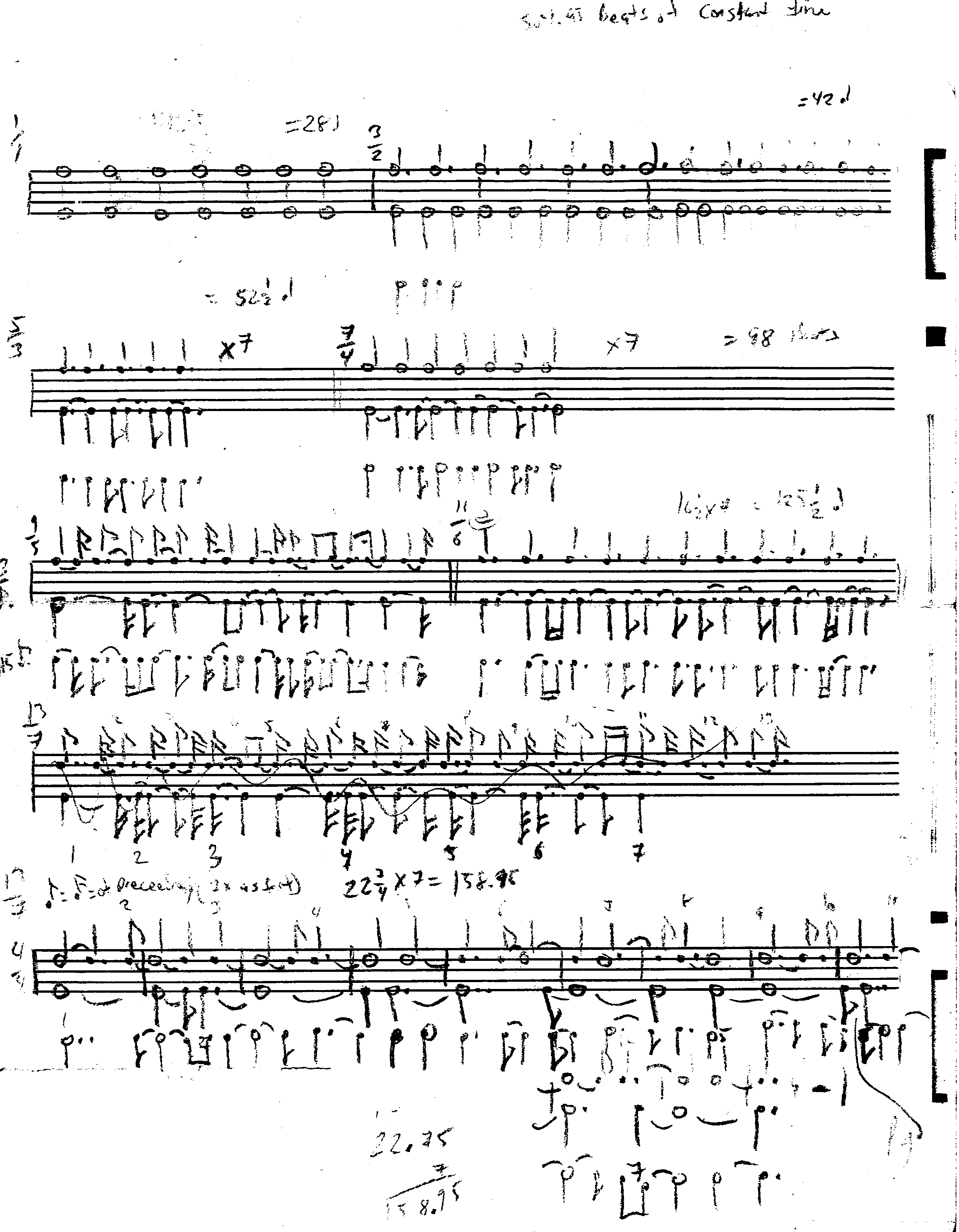 Original notes showing the working of the prominent polyrhythms that were used in this work. I was about this time that the composer was studying the teachings of Joseph Schillenger