CD37
Microtonal music of Richard Burdick
Earth & Moon, Op. 202
Polar Flux, Op. 204
Deep Listening? You'll hear the microtones
Shallow Listening? You'll fell the vibrations awakening many memories
Opus 202, Earth and Moon
This work is a cyclic work dealing with rhythms of the I Ching. Two different cycles are occurring together here both descending.

On this cd the descending of the first long work is then balanced with the slow microtonal rising of the second work: Polar Flux, Op. 204, which is a work that musically depicts the slightly irregular waving of the Earth's magnetic poles. Really it is based on the Shau Yung I Ching circle and how the microtonal tuning of the different hexagrams on opposite sides of the circle slide around between a tritone and the perfect fifth in Mr. Burdick's musical correlation of tone to I Ching.
In his correlation, he uses to overtone series or harmonics in the octave where there are 64 different tones, which can be heard in the work as the sound gradually rises through the pattern of 64 I Ching hexagram rhythms.
This is a multi-track recording of Richard Burdick on the French Horn. Each tonal change was carefully tuned.
| | | |
| --- | --- | --- |
| Track | CD37 – Microtonal music of Richard Burdick | Duration |
| 1 | Earth & Moon, Op. 202 | 23:40 |
| 2 | Polar Flux, Op. 204, Pt. One | 4:35 |
| 3 | Polar Flux, Op. 204, Pt. Two | 3:32 |
| 4 | Polar Flux, Op. 204, Pt. Three | 3:19 |
| 5 | Polar Flux, Op. 204, Pt. Four | 3:00 |
| 6 | Polar Flux, Op. 204, Pt. Five | 5:21 |
| 7 | Polar Flux, Op. 204, Pt. Six | 5:06 |
| 8 | Polar Flux, Op. 204, Pt. Seven | 4:59 |
| 9 | Polar Flux, Op. 204, Pt. Eight | 4:52 |
| | Total time: | 58:22 |
Release date: October 4, 2015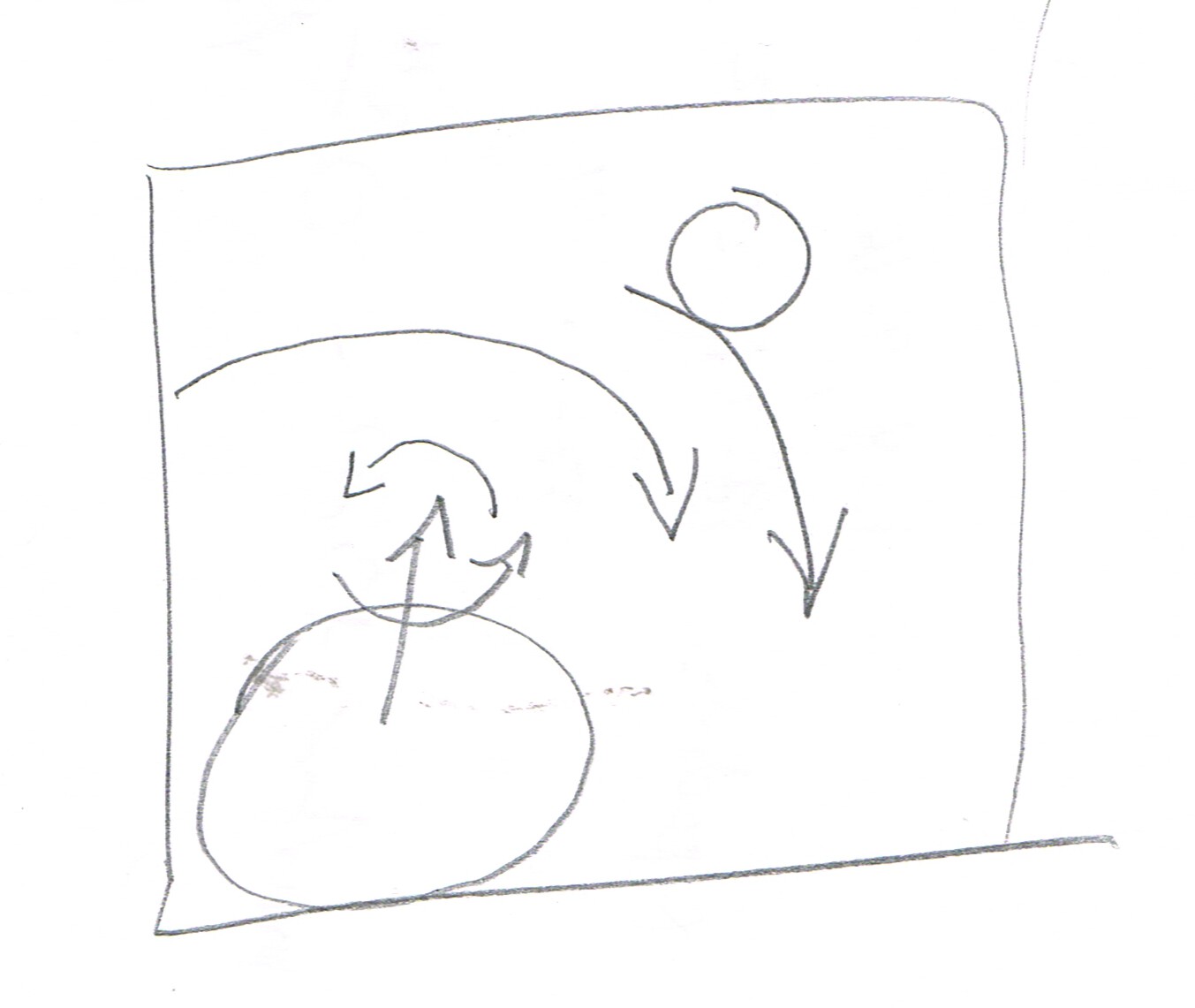 CD Cover design on napkin