CD35
Twenty-Two Trios for Horns, Op. 156
Nothing else like it for horn ensemble! These trios are full of memorable tunes interwoven in fascinating ways, with wonderful twists and turns.
$11.50 Including Shipping


Abstract is not the word to describe this set of trios. It fits into the style of music that I call expressionistic. It's generally highly caffeinated and seldom settles in the way one would expect. It bounces around in captivating ways, with unusual twists and turns. The dissonances are more like rocks in the river, where they are a part of the whole picture, without the rocks the river wouldn't be as beautiful. I like the style of random dissonance and consonants; it seems very natural. I find these sound shapes intriguing, and I always come away singing a tune.
These works represent a transitional period in my compositional output. I love American music of the mid-twentieth century; in it's neo-classicism and expressionism. I am moving more towards a holistic "tuning into vibration" style of music. What for me is "new age" music. So these trios written from 2009 to about 2011 are more a part of the 20th Century than of the 21st for me.
When writing these trios, I set out to write the trio set of 64 based on my I Ching scales. As I progressed, I started working with pairs of scales in each piece and I then just abandoned making this an "I Ching" set altogether. On my web site I have some information about what scales were used, but the point here overall is that this music is freer than the limitation of scale.
Richard O. Burdick
August 2013
$11.50 Including Shipping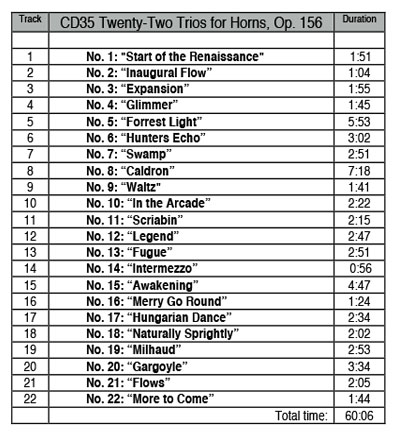 Release date: July 21, 2013
$11.50 Including Shipping