About Mr. Burdick's compositional use of I Ching:
"For almost forty years I have been using the I Ching as a foundation for my compositions.
I use it to shape stucture, melody, harmony, rythym, mood and as a tool for inspiration, I do not use the I Ching in a method that could even be described as chance.
The I Ching is a system from the ancient Chinese used for divination also known as the book of changes. It's a binary system with a range

of 64 possibilities (8 x 8 = 64). The rising and falling energy flows in the hexagrams suggest music form, melody line, emphasis points and much more. The Pattern of the lines suggest scale patterns. The 64 different hexagrams give us 64 different scales,

and the correlation of the 64 scales to the harmonic series in the seventh octave gives each scale an individual vibration rate with the harmonics 64 through 128. It's a grand pattern full of musical color."
Composer
Richard O. Burdick
Yellowstone Suite No. 1, Opus 235 for chamber orchestra with video
About Richard's CD42 release: December 12th 2017
All 12 of my Symphonies for chamber orchestra can be heard here:

This plays tracks from CdBaby: (listen!)
Search I Ching Music:
I Ching NEWS
Fall 2019

My newest CD is now online for digital download:
CD45 North American
Horn Music
Music of Ewazen, Chavez, Plog, and Burdick
https://store.cdbaby.com/cd/
richardoburdick28
Saturday Novemeber 2; I have delivered a recording of my I Ching Chants, opus 244 to Rap artist Dan Innes who will create some rap to go over the top of parts of my work. This is the same day President Trump tweeted about UFC244.
Opus 244 and UFC 244 = same day!
I have slightly altered my video of Star Stangled Banner:
Summer 2019
demo for a job application Schumann's Adagio & Alegro
On September 9th, I always remember Sept. 9, 1990 the day I won my first full-time job as a horn player - 4th horn Sacramento Symphony. Now 29 years latter still getting better and better.
Thank you Gillette, Wyoming for this wonderful sign! I Ching really means "Change".
FALL 2018
A big THANK YOU to composer Andrew Imbrie (Pulitzer prize finalist in 1995) for teaching me to use Black-line printing for my compositions in the 1970's. I am proud to have had his influence.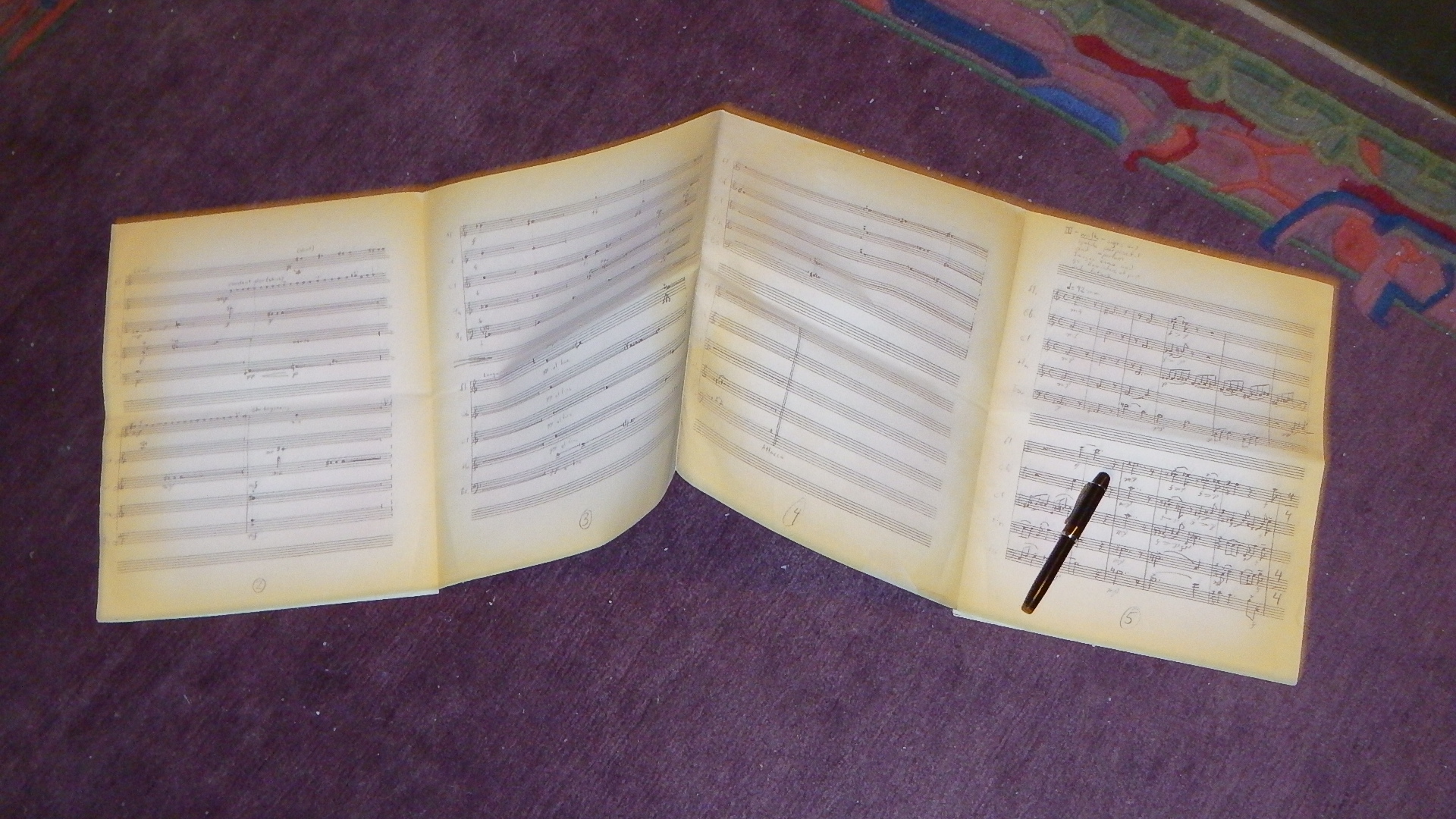 I was very happy to see when I searched for "Handel trio clarinet horn" my demo video for my composition "Flowing Lines of Silence" came up right at the top.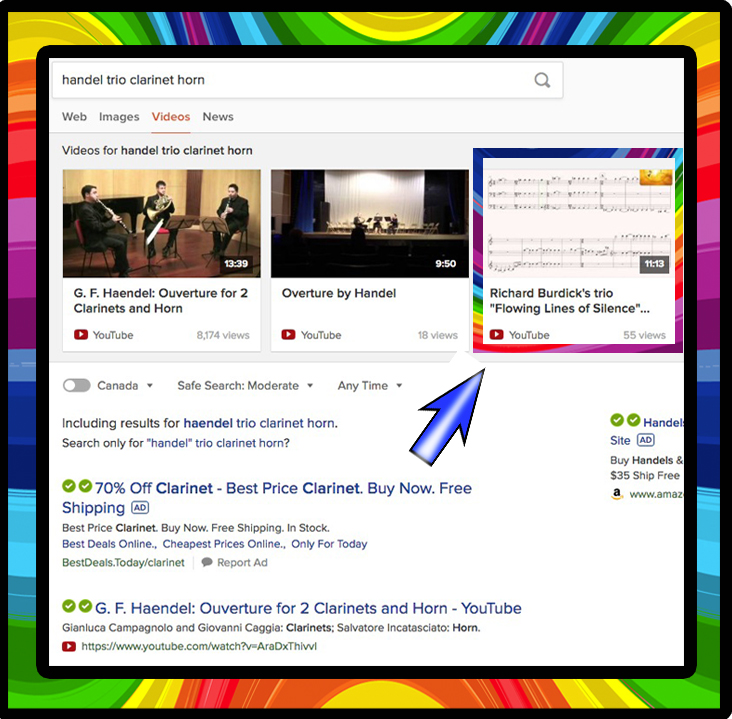 SUMMER 2018
The demo of Richard Burdick's Yellowstone Suite, Opus 235 is now available on you tube for your listening a watching pleasure; enjoy.
Richard's Self Improvement tip
Richard Reccomends
Swanee River Whey
Composer Richard Burdick talks about his inside scoops on Elvis
and the Beatles *
I have been proud to be the leader of the "Music in the Mountains" summer festival horn section, my 26th year with the festival. Plaudits to Cara Jones (2nd), Frank Hammarin (3rd), Phil Richardson (4th). What great fun; 7 concerts in 12 days.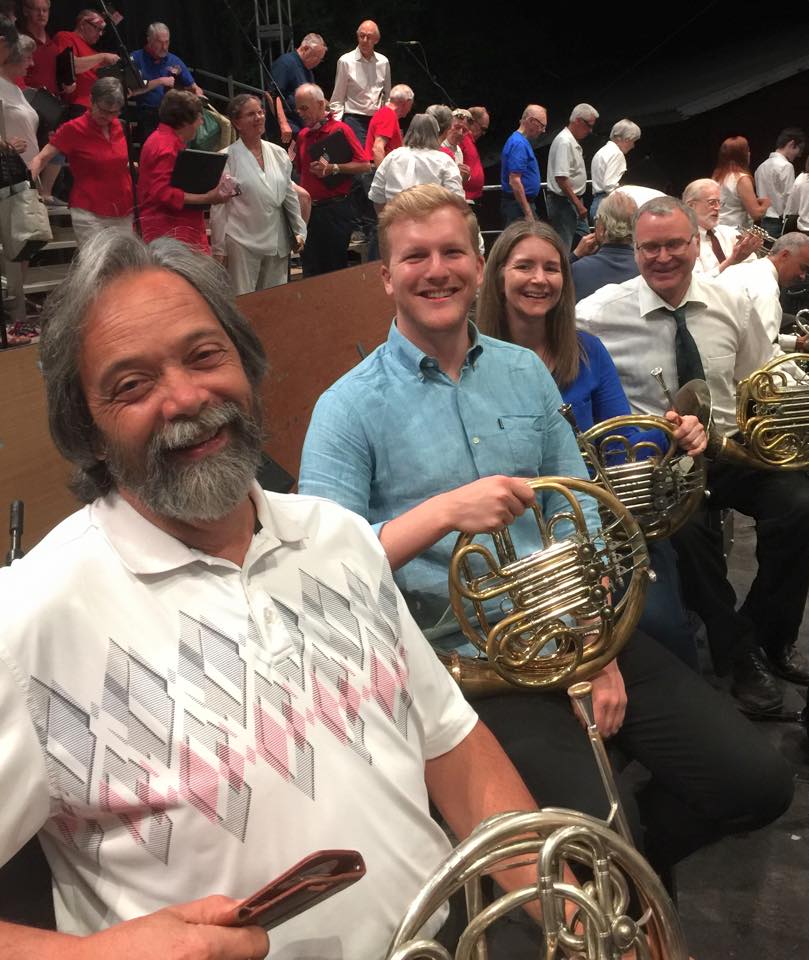 An Interesting article on immigration to the U. S. A. in 1901 click here
A sucessful run of performances for Music in the Mountians in Grass Valley, California. Seven concerts in twelve days! June 22 - July 3, 2018 my 26th year with the festival.
The Mindset, Op. 242 nonet is complete almost the same time the U.S.A. celebrates its 242 year.
SPRING 2018
Declaration of Religion and Patriotism
Hard work on things that have not been released yet: Op. 242 The Mind Set and Op. 236 The Obvoius.
WINTER 2017-8
Hard work on things that have not been released yet, must notably microtonal works: Opus 206 HLP Flows, Op. 207 Eternal Melody And Op. 232 I Ching Harmonic Signatures.
FALL 2017
CD42 I sound My Horn
released December 12, 2017
Spring 2017
I recorded a video with my Wagner Tuba (May 10, 2017):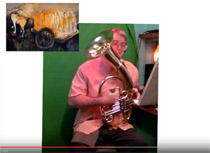 Opus 231 "The Woodpecker for oboe, clarinet and videotape" was completed April 16, 2016
Mr. Burdick performed Strauss's Horn Concerto No. 2 with the Regina Symphony Orchestra on April 8, 2017
The Quartetto for clarinet, eb horn (natural horn), viola and cello by Carl Stamitz is now published
CD41 "American Horn Music vol. 2" released Oct. 27 2016
CD40 "Retrospective II Horn Quartets No's 1 - 5 released Sept. 9, 2016
I Received a really nice note about my performance in the show "Cinderella" this August. "Thank you Richard your majestic playing has coloured this production with grandeur!"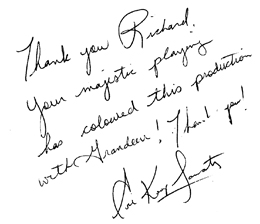 CD40 (9-9-2016) is now one CdBaby.
CD39 is being release August 3rd, 2016 - A Squeal to CD15 Bach Easter Oratorio and my Favorites album - CD17.
Love & Gratitude A