The musical compositions of Richard Burdick
Follow on Twitter
Opus 44
"Moments When We See. . . "
for horn and tape
This work was constructed in the electronic studio at California State University @ Hayward in 1981. With supervision from Tony Gnazzo and William Shannon.
The Horn part, which is largely sustained multi-phonics was added in December 1987. The multi-phonics to a great degree sound more "electronic" than acoustic The work creates an "other world" environment, The title refers to the moments when the two sound sources come together. In general the piece presents two independent entities.
Written: December 1997 on CD6

Performances: 1/12/92 Davis Arts Center,
8/24/89 First Unitarian Church of Berkeley.
On CD6
This can be purchased from MusicaNeo where your purchase gets you a zip folder containing the tape part in .wav form and the horn part, both revised in 2016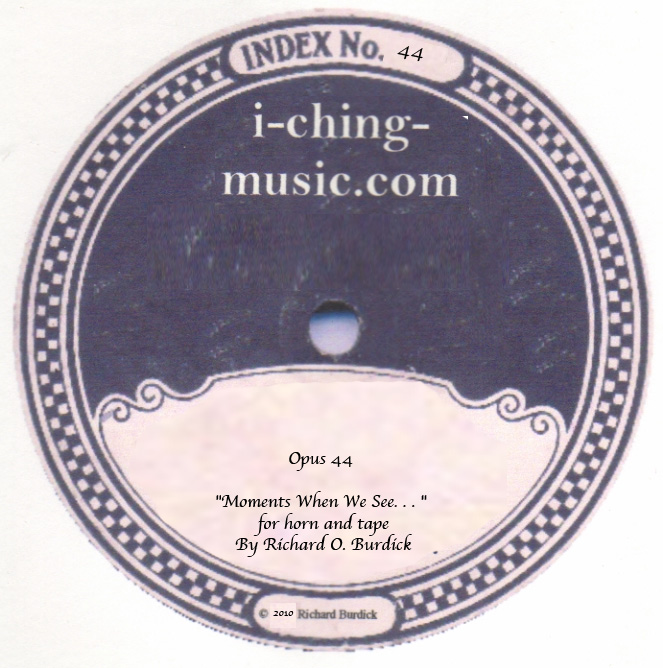 This work can be found at the Canadian Music Center Libraries.
This work is registered with ASCAP
the ASCAP work ID is: 430414901